Find a REALTOR | Get Presentation
Enter your Search below and get Exclusive services for everything you would ever need... The future of all things real estate ... and everything else! The Same services are available on our Amazon Alexa Skill, "The Real Estate One Stop Shop"! Just Click on the image below to enable and begin using!
​
PLEASE NOTE: Our skill is National; however, we are currently Beta Testing & adding more businesses & services for your referral to/from every day! The web content may not be as up to date as the LIVE Alexa Skill.
Directory Of Services
Residential Cleaning
---
Kleen Sweep Residential Cleaning. 16 Francis Street Annapolis, Maryland Phone: (443) 822-7550 Visit FaceBook
---
Home Inspection
---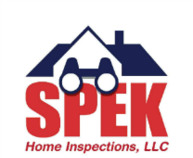 Spek Home Inspections, LLC. Owner: Ryan Nagi, Licensed Maryland Home Inspector: #31363 1008 Rimrock Road Lusby, MD 20657 Phone: 240-925-0085 Visit Website
---
Restaurants, Bars, Dinning
---
Tiki Bar Solomons. 85 Charles Street. Solomons, MD 20688 Phone: 410-326-4075 Visit Website Visit FaceBook
Martini's Restaurant and Lounge. 10553 Theodore Green Blvd. White Plains, MD 20695 Phone: 301-343-2058 301-934-2220 Visit Website Visit Facebook
---
Pharmacy, Medical, Doctor
---
NorthGate Pharmacy. 3973 St Charles Pkwy. Waldorf, MD 20602 Phone: 301-932-7977· Fax: 301-932-9373 Visit Website
---
Photography, Photo
---
On The Fly Photography By Charles. Phone: (301) 481-0016 Visit Website Visit Facebook
---
Roofing, Siding, Windows, Doors, Contracting
---
Simple Solutions Contracting, LLC. 252 Merrimac Ct.
Prince Frederick, Maryland 20678 Phone: (443) 968-8689 Visit on Facebook
---
Real Estate Referrals | Relocation Services
---
The SwurveHome Team Residential Plus Real Estate Services Seanna Smallwood Relocation Referral Services Phone: 240-695-2907 - Web Link: www.facebook.com/TheSmallwoodGroup/
---
Mortgage
---
Mortgage Qualifying Specialist - Seanna Smallwood, NMLS 1252825, Phone: 240-695-2907 Facebook Page: www.facebook.com/LOwithRESULTSinMDandFL/
---
---